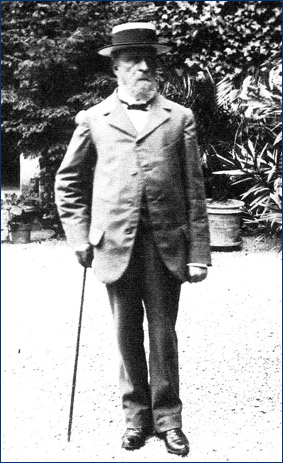 Symphorien Dufouleur founder of the Merchant Trading House in 1848.
Burgundy, is a prestigious region which has given rise to many great names throughout its rich and famous history. For over 400 years, through perseverance, innovation and by changing with the times, Dufouleur Père & Fils has consistently obtained the very best from these ancient vineyards.
It was in the small, but now world famous, village of Nuits St Georges, just South of Dijon, that the family began perpetuating the secrets and traditions of its production. The Dufouleur legacy spans the centuries from Gilles Dufouleur, born in 1596, to the present day.
From father to son, successive generations of Dufouleurs have passed on a taste for perfection. The reputation of the company was built on the finesse and subtlety of its wines. It was in this same spirit that Symphorien Dufouleur founded the Merchant Trading house Doufouleur Père & Fils in 1848, making a success of the new venture despite the economic difficulties of the times. His eldest son Alexis Dufouleur inherited the company, developing the business and enlarging the Domaine holdings. By the end of his life Dufouleur wines had gained such a reputation that they were already being sold in the leading export markets of the day.

This web-site is dedicated by the descendants of these great professionals of the wine business in honour of their illustrious ancestors.